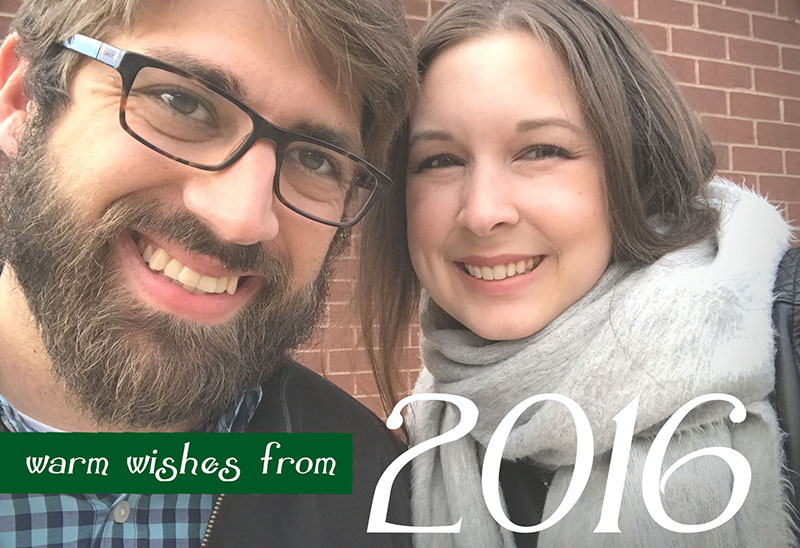 The two of us hope this holiday season finds you in happy spirits, surrounded by family and with an ample supply of Christmas cookies. This year has been challenging in many ways, but it has also been filled with great memories that will stay with us for the rest of our lives. We would love to share some of the highlights of our year with you!
Enjoy our 2016 update, and may 2017 bring you peace and joy!
Love,
Abby & Christopher
Minneapolis has been a joy again this year. Abby started designing for brightpeak financial in February. With this job, she's been able to learn more about digital campaign design strategy. She also uses her hobby of hand lettering for social media posts and personalized family mottos for brightpeak's Home Headquarters Kit. When she isn't in the office, Abby is a freelance illustrator for 30 Watt, a design agency in Minneapolis that specializes in surface designs, such as plates, notebooks, wrapping paper, etc. Christopher is still at Honeywell where he continues to work in the user experience group, designing interactions and trying to make Honeywell's products easy to use. When the two of us aren't at work, we can be found walking to restaurants for the occasional snazzy dinner or Sunday brunch, driving out to our favorite pizza place, Pizzeria Lola, or staying cozy in our downtown apartment. During the weekends, Abby has loved going to ballet or yoga classes. Meanwhile, Christopher has been playing kubb during every season of the year. He played at 15 tournaments in five states, three local leagues and even took home four trophies in 2016.
Part of what made this year so special was hitting the open road with Abby's brother, Aaron, and his girlfriend, Lisa. After months of planning, the four took Christopher's VW Golf SportWagen from Minneapolis to visit Badlands National Park, Mount Rushmore, Crazy Horse, Devil's Tower, Yellowstone National Park and Grand Teton National Park. It was Christopher's first time camping and he channelled his inner outdoorsman very well (must be the beard). Some of the big highlights included playing kubb on the shores of Jackson Lake with the Tetons as a backdrop, climbing up Inspiration Point and stopping in the middle of the road for a bison to pass us. Abby took a ton of photos which you can view on her Flickr page. It was so special to see the parks on the 100th anniversary of the formation of the National Parks Services and to be on this trip with family. Each location had immense beauty.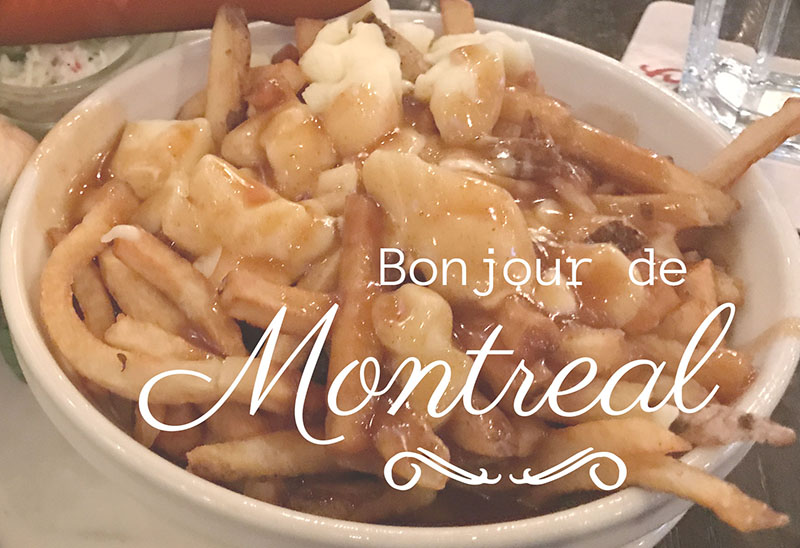 One family tradition that the Andersons and Joneses love to keep alive is traveling for Thanksgiving. This year was no exception! We thought it would be perfect to celebrate the holiday in a country whose restaurants would all be open—Canada! Montreal was specifically chosen because we heard such good things about the food culture, and what do you want to do as much as spend time with family on Thanksgiving? EAT GOOD FOOD! We stayed in a lovely Airbnb so we could all be together during down time and then walk into downtown. Everything was delightfully French in Montreal, which Abby loved. She also took some photos that can be viewed at her Flickr page. The food lived up to the hype. The highlights included, plates of poutine, French pastries for Abby's mom's birthday and all of us sharing a special meal at Au Pied du Cochon.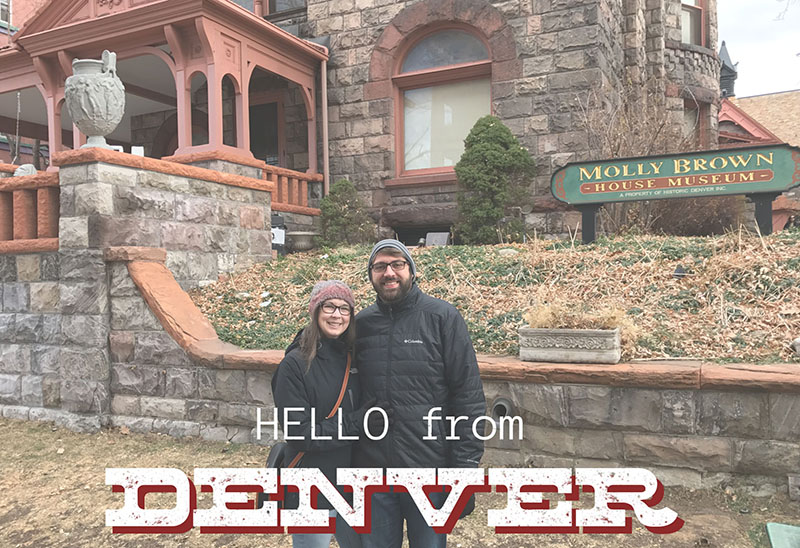 After amassing a large amount of travel points, coupled with Christopher's ever-watchful eye for good airline deals, we found an opportunity to travel to Denver for a quick weekend trip in December! Neither of us had been there before but we heard it was great for those who like beer, which we definitely do! Along with the beer sampling, we visited a Star Wars costume exhibit at the Denver Art Museum and saw the house of Titanic legend, "The Unsinkable Molly Brown" (who was actually named Margaret, FYI, not Molly). So much of it has been restored to its original condition and many original pieces have been tracked down and donated back to the museum. The big highlights of the trip were the beer from Wynkoop Brewing Co. and walking around the downtown streets. It was unseasonably warm during our visit, with highs in the upper 50s, making our leisurely trip even more enjoyable.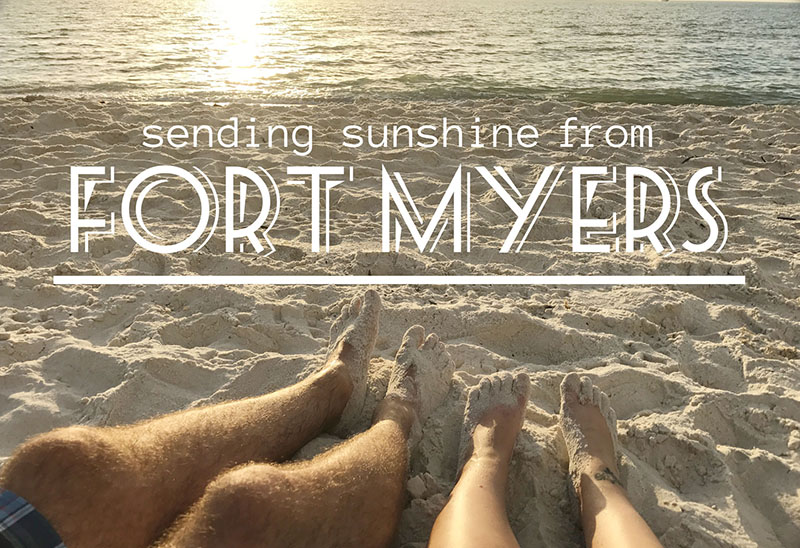 When negative temperatures hit Minneapolis in mid-December, we were so thankful to be jetting off once again. This time it was to warm, sunny Florida! We went to Fort Myers to visit Abby's bestie, Luke, and get a very necessary dose of vitamin D. While we were there we watched the sun set over the Gulf of Mexico, swam in an outdoor pool and collected shells from Bonita Beach. Christopher even got to drive a yellow 2017 Ford Mustang as the weekend ride. This trip was filled with warmth and palm trees, certainly nothing like our typical December weekends.
This site is best viewed in landscape mode. It may not behave correctly on phones.